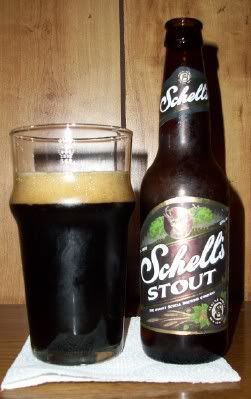 Most people don't know how hard it is to review or compare a stout when you're a Guinness drinker.
So, I'll just dig right in!
Dark black in color. A reasonable head at first but doesn't last long after having a few sips. The lacing is decent but it also slides down the glass quickly.
It has a coffee/chocolate aroma and an espresso/coffee flavor. Mild, no real bite to it with a creamy aftertaste.
Compared to Guinness, it's a second placer for sure!
Then again, it's described on the site as a London Style Sweet Stout with a 5% ABV. I guess I'm too Irish for it. LOL
Well, I have six more brews to try this weekend and no, their not all from the same company this time.
Until, I get those tried out....
Save a pint and a bar stool for me!!!